A Halifax pub was greatly damaged by a fire outbreak that occurred recently.
At the time of the fire outbreak, the Stubborn Goat Gastropub was closed, so no customer was inside, and the staff that were preparing for dinner escaped safely.
Halifax Fire assistant chief Kevin Dean said a minimum of 32 firefighters and eight trucks intervened and the fire was quickly controlled.
Dean said: "It was a fully involved kitchen fire with lots of heavy smoke encountered by the crew when they first made entry, but they quickly found the fire and knocked it down and contained it pretty much to the kitchen area."
One of the owners of the pub said a big cleanup job is now ahead. He said: "The smoke damage is definitely going to be severe, there was a lot of that, but most importantly no one was hurt."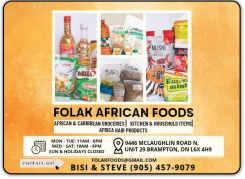 SUPPORT NIGERIAN CANADIAN NEWS
If you like our work and want to keep enjoying what we offer, kindly support us by donating to the Nigerian Canadian News through the button below
Share your thoughts in the comments section below
Do you want to share any news or information with us? If yes, contact the publisher at publisher@nigeriancanadiannews.ca