Manitoba Premier Heather Stefanson announced her new cabinet with four brand-new faces at the legislative building recently.
The reshuffling happened three days after Cameron Friesen announced to step down to seek the federal Conservative nomination in the riding of Portage-Lisgar.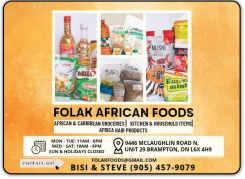 Also, the decision happened after a series of announcements from other Progressive Conservative caucus members that have revealed they plan to leave provincial politics.
The newest members of Stefanson's cabinet are – Janice Morley-Lecomte (Seine River), James Teitsma (Radisson), Obby Khan (Fort Whyte) and Kevin Klein (Kirkfield Park).
SUPPORT NIGERIAN CANADIAN NEWS
If you like our work and want to keep enjoying what we offer, kindly support us by donating to the Nigerian Canadian News through the button below
Share your thoughts in the comments section below
Do you want to share any news or information with us? If yes, contact the publisher at publisher@nigeriancanadiannews.ca