The Independent National Electoral Commission (INEC), has published the list of the 240 polling units where it announced elections would not hold in 28 states across Nigeria.
INEC Chairman, Professor Mahmood Yakubu, had recently during a meeting with leaders of political parties in Abuja, revealed that the affected polling units have no registered voters.
According to Yakubu, the delisted polling units did not have newly registered voters and no voter was also transferred to those units.
Later, the electoral body took to Twitter to release details of the 240 polling units where there will be no elections beginning from the February 25 presidential election.
Check out the full list of the affected 240 polling units below: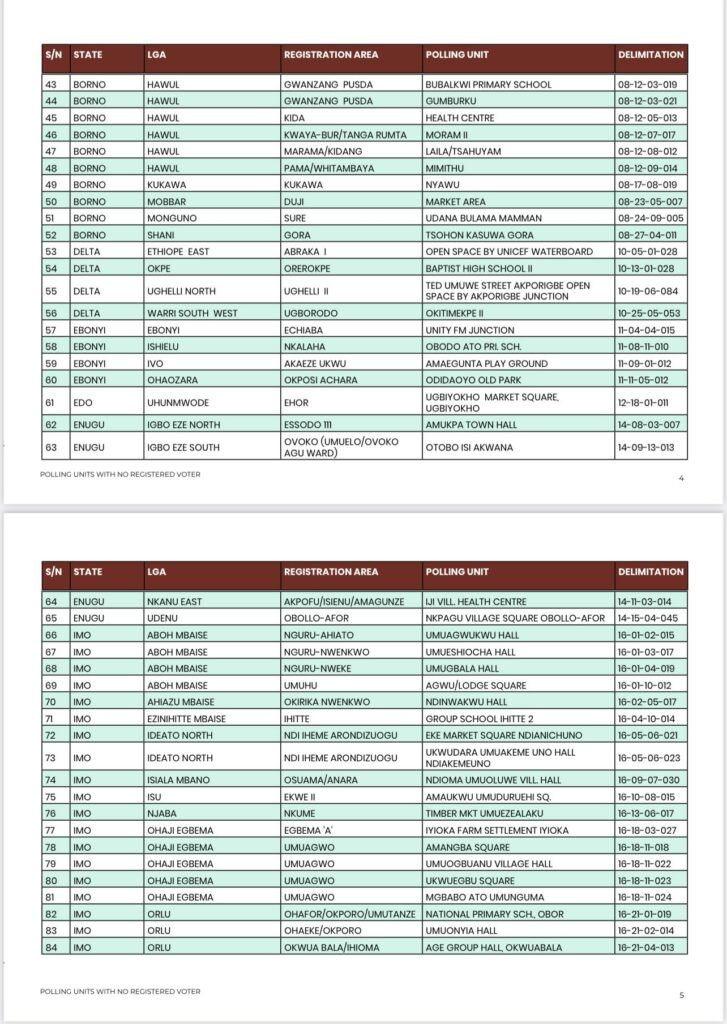 SUPPORT NIGERIAN CANADIAN NEWS
If you like our work and want to keep enjoying what we offer, kindly support us by donating to the Nigerian Canadian News through the button below
Share your thoughts in the comments section below
Do you want to share any news or information with us? If yes, contact the publisher at publisher@nigeriancanadiannews.ca