The chairman of the Economic and Financial Crimes Commission (EFCC), Abdulrasheed Bawa, has revealed that some politicians are planning to buy votes by distributing items instead of cash.
While speaking during a recent interview on Channels Television, Bawa said the anti-graft agency is ready to arrest anyone caught buying votes during Saturday's polls.
Recall that stakeholders raised concerns that vote buying could dent the integrity of the election but when the Central Bank of Nigeria (CBN) introduced the naira redesign policy, it was seen as a way to curb vote buying.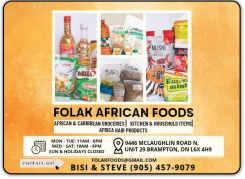 In a recent speech, President Muhammadu Buhari said the naira redesign policy has minimized the influence of money on Nigeria's politics.
During the interview, Bawa urged Nigerians to cooperate with the agency in addressing vote-buying.
He said: "Of course, we have Intel that a lot of people have bought some items that they want to use to buy votes in kind not in cash. All of these things are out there. We will watch out for [them].
"Politicians are also Nigerians. They are professionals and some of them turned into politicians. We (EFCC) have our own ways of doing our things."
While talking about the naira note scarcity, Bawa said some of the new naira notes were hoarded.
He said: "Some of these monies that have been printed will all come out this Saturday after the election because some of them are hoarded and it will be distributed around."
SUPPORT NIGERIAN CANADIAN NEWS
If you like our work and want to keep enjoying what we offer, kindly support us by donating to the Nigerian Canadian News through the button below
Share your thoughts in the comments section below
Do you want to share any news or information with us? If yes, contact the publisher at publisher@nigeriancanadiannews.ca