Donald Trump was quoted as saying he was "more angry" and "more committed" as he kicked off his 2024 campaign.
The former US president told grassroots Republicans and lawmakers: "They said he's not doing rallies, he's not campaigning, maybe he's lost that step. We didn't. I'm angrier now and I'm more committed now than I ever was."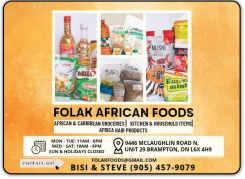 Mr Trump promised to confront the "corrupt political establishment" and "take on the forces laying waste to our country".
He said he was in support of imposing term limits on members of Congress, banning lobbying by former members, and a ban on members of Congress trading stocks with insider knowledge.
"Only a non-politician would do that," he quipped. He headed to South Carolina's capital Columbia to make another speech.
He vowed to save the country from "being destroyed by a selfish, radical, corrupt political establishment".
His most divisive recriminations were reserved, though, for the conservative critics he refers to as "RINOs" – Republicans in name only – whom he said were "even more dangerous than Democrats".
Mr Trump and Florida Governor Ron DeSantis are the two prominent candidates seeking the nomination. Recent surveys show that the latter might just edge the former president.
Mr Trump was due to unveil a leadership team and fresh set of endorsements in South Carolina, but many Republican politicians in the state have blamed scheduling clashes for skipping the event.
South Carolina is home to two potential Republican challengers: Nikki Haley, its former governor, and Tim Scott, its junior senator.
"I think the Trump folks are going to run into that," former South Carolina GOP chair Katon Dawson told the Washington Post.
The small-scale venue is a deliberate choice, according to his staff, who described it as an "intimate" event as part of a more "gradual" rollout intended to cement his status in key states without frittering away resources early in the race.
Trump is undoubtedly a frontrunner for potential Republican candidates, but GOP strategists suggest many party figures were likely to wait for things to unfold before they publicly back him.
Trump's most formidable stumbling block to becoming the Republican presidential nominee might be his looming legal issues.
"These are radical left-wing prosecutors who are absolutely horrible, horrible people," Mr Trump said, vowing to investigate the Justice Department if he is re-elected.
"One year from now we will win the New Hampshire primary," he told the crowd.
"And then, with the help of the good people of the state – I love the people – we are going to take back our country and we'll take back the White House and we're going to straighten out the United States."
SUPPORT NIGERIAN CANADIAN NEWS
If you like our work and want to keep enjoying what we offer, kindly support us by donating to the Nigerian Canadian News through the button below
Share your thoughts in the comments section below
Do you want to share any news or information with us? If yes, contact the publisher at publisher@nigeriancanadiannews.ca