Following the recent Labour Party, LP, presidential rally in Lagos State, the camps of the Peoples Democratic Party, PDP, presidential candidate, Atiku Abubakar and the All Progressives Congress, APC, Bola Tinubu have been trading words.
Recall that Peter Obi's supporters had embarked on a road walk from Lekki-Epe expressway to the Tafawa Balewa Square in Lagos.
Eye witness reports have it that the rally was said to have caused a massive traffic gridlock along the Lekki-Epe expressway.
Reacting to the development, Tinubu-Shettima Director of Media and Publicity, Bayo Onanuga accused Obi of conducting an uncivilized campaign.
Onanuga in a tweet, accused Obi of causing discomfort to the people of Lagos State.
He wrote: "Peter Obi and his supporters are doing a road walk in Lagos, causing massive traffic jam on the ever busy Lekki-Epe expressway.
"His rally is at TBS on the island. But he chose to cause discomfort to Lagosians. An uncivilized way to campaign in our city."
However, Atiku's spokesman, Phrank Shaibu wondered why Onanuga should complain about Obi's rally.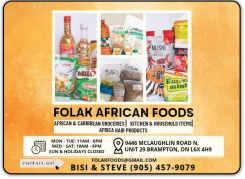 In a tweet, Shaibu recounted how MC Oluomo prevented Christians from going to church when he had a walk for Tinubu on October 9, 2022.
He queried Onanuga if Atiku and Obi complained about MC Oluomo's action.
"@officialABAT's ailment appears communicable! Did #MC Oluomo not prevent #christian worshippers from going to church when he held a walk for Tinubu on Sunday October 9, 2022?
"Did the @atiku or @PeterObi supporters complain? @OfficialAPCN & moslem/moslem ticket," he tweeted.
SUPPORT NIGERIAN CANADIAN NEWS
If you like our work and want to keep enjoying what we offer, kindly support us by donating to the Nigerian Canadian News through the button below
Share your thoughts in the comments section below
Do you want to share any news or information with us? If yes, contact the publisher at publisher@ngozi