Actress Lisa Loring, the child character who played Wednesday Addams in the original The Addams Family television series in the 1960s, has died at the age of 64.
She died from a stroke, and her death comes a few months after the release of Netflix's spin-off show Wednesday, starring American actress Jenna Ortega.
Her long-time agent, Chris Carbaugh told CNN that she "passed away on Saturday surrounded by her family. She brought to life one of the most iconic characters in Hollywood history that is still celebrated today."
Laurie Jacobson, a producer and a close friend of Loring, posted on Facebook that the actress had "suffered a massive stroke brought on by smoking and high blood pressure".
Loring had been on life support for three days before her family "made the difficult decision to remove it", she wrote.
"She is embedded in the tapestry that is pop culture and in our hearts always as Wednesday Addams," Jacobson added.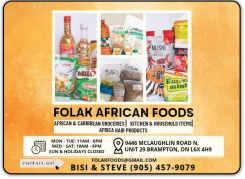 Loring was born to Lisa Ann DeCinces in 1958 in the Marshall Islands, Loring was cast as the pigtailed Wednesday in 1964.
Christina Ricci was given the role in the 1991 film The Addams Family before Ortega in Wednesday.
SUPPORT NIGERIAN CANADIAN NEWS
If you like our work and want to keep enjoying what we offer, kindly support us by donating to the Nigerian Canadian News through the button below
Share your thoughts in the comments section below
Do you want to share any news or information with us? If yes, contact the publisher at publisher@nigeriancanadiannews.ca